Join the thousands of parents already raising smarter, happier babies with our online baby classes: The Active Babies Smart Kids series. Click here.
GymbaROO-KindyROO kids are excelling academically, emotionally, in leadership roles and on the sporting field. Find us at: GymbaROO-KindyROO
Dr Jane Williams and Bindy Cummings
Published research adds even more weight to the growing body of evidence that an important part of what we do at GymbaROO and KindyROO – motor skill development – plays a key role in academic performance at school. 
Studies, published in The Journal of Pediatrics 1 and the British Journal of Sports Medicine2 strongly support GymbaROO-KindyROO's long held principle that the development and maturation of basic motor skills affects how well children learn.  A consensus statement from a leading panel of international experts, from a wide range of research and learning institutions, says that exercise boosts kids' brain power and academic prowess. They say that:
Mastery of movement patterns (motor ability) boosts brain power and academic performance.
Physical activity and cardiorespiratory fitness are good for children's brain development and function as well as their intellect.
In school, time taken away from lessons in favour of motor skill development and physical activity does not come at the cost of getting good grades.2
Studies by GymbaROO-KindyROO in the 'No Child Should Fail' schools research project (2007)3 and in 'Unlocking Potential (UP)' (2013, 2015)4 support the findings that motor skills are important for learning. The results clearly demonstrated that children who undertook a GymbaROO sensory-motor skill development program improved significantly in their reading comprehension and academic results over and above children who undertook regular PE (cardiovascular), particularly those who did the  UP program every day. Read more here.
What's the difference between 'cardiovascular fitness' and 'motor ability'?
Both are important to health and development, however they are not the same.
Cardiovascular fitness refers to the ability of the heart and lungs to supply oxygen-rich blood to the working muscle tissues and the ability of the muscles to use oxygen to produce energy for movement.  Cardiovascular fitness improves with sustained physical activity.
Motor skill is defined as the ability to perform complex muscle-and-nerve acts that produce movement. A motor skill is a function which involves the precise movement of muscles with the intent to perform a specific act. Most purposeful movement requires the ability to 'feel' or sense what one's muscles are doing as they perform the act.  Large muscle, or gross motor skills include walking, running, jumping, hopping, marching, kicking, and skipping. Small muscle movements, or fine motor skills involving the small muscles of the hand. This affects writing, drawing, grasping and letting go.
Why does motor skill development have an effect on academic ability?
Movement is the key to learning5. Movement is fundamental to everything we do. When movement opportunities are reduced, the brains opportunity to learn and function to its potential capacity is also reduced. Children need to move to develop their motor skills.
Motor skill development is sequential, building from the day a baby is born. It's a step by step process, as the brain matures and develops its motor message pathways from bottom up. Higher level development builds on lower level development. Higher level adaptation is more difficult if lower level has been compromised – "skill begets skill"6. (Perry, 2000).
Basically, the brain needs the first skill to be practised, remembered and then automatically occurring before the next motor skill can develop effectively. Repetition of motor skills is essential. Alongside the development of motor skills other key areas of brain development are being stimulated and readied for the challenge of academic learning. When you have good control of your body you can balance, coordinate and time movements almost exactly. This means you can control your pencil, sit still in your chair at school and attend to the task at hand as you are not distracted by a body that does not do what you want it to do!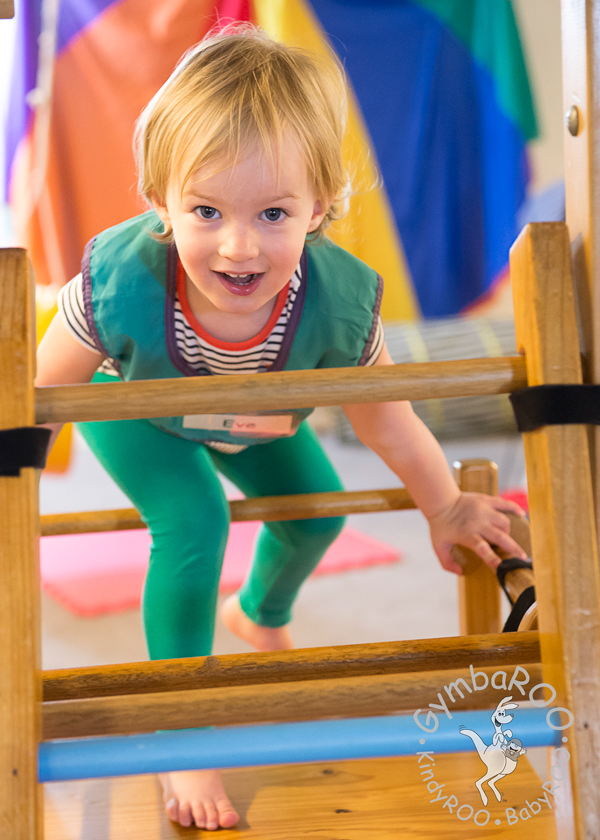 When children have the opportunity to encourage motor skill development they also stimulate the muscles of their eyes and their vision. As they move from one place to the next, their eyes learn to adjust – near and far, up and down, from left to right and back again. The brain is also learning to interpret what is being seen. These are essential skills for learning – eyes need to move smoothly across a page to read, and the brain needs to be able to interpret what is being read. This ability to 'visualise' (see in our minds eye) and perceive (understand what we are seeing) are key ingredients to learning. We develop them as a result of movement experiences. Children with limited movement opportunities often find these tasks much harder. The Journal of Pediatrics report concludes that – "Having high levels of cardiorespiratory and motor fitness may, to some extent, reduce the risk of school failure".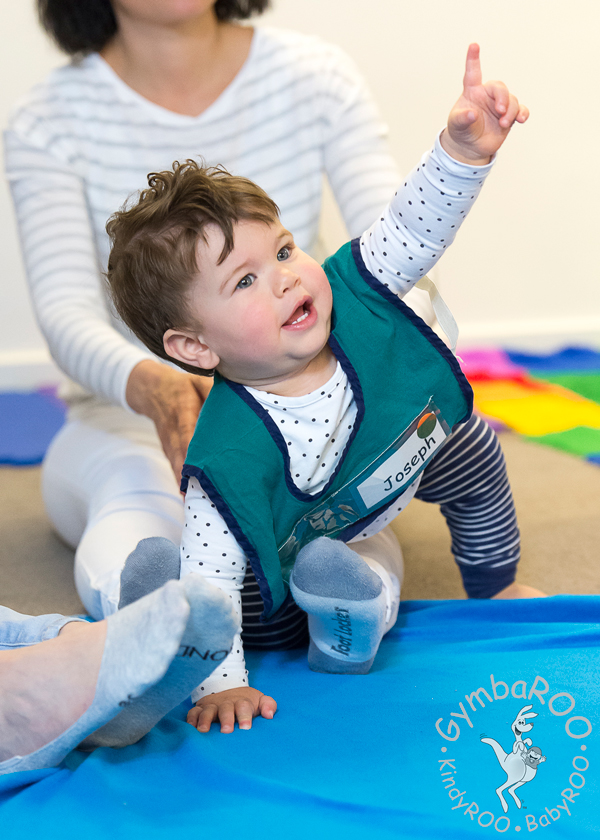 So, what can parents do?
There's lots that can be done to ensure that babies and children experience the right kinds of movement opportunities that enhance motor skill development. We need to remember not to 'hurry' a child through the developmental process, as the brain needs lots of time, experience and practise to 'wire up' every new motor skill it learns. This means that your baby may creep on his hands and knees for six months before being ready for the next challenge – upright movement – cruising and then walking. Other babies may need shorter or longer. The important thing is that the brain reaches a level of development that enables it to activate the skill smoothly, efficiently and automatically. Only then will it provide the solid foundation for the next level of motor skill acquisition.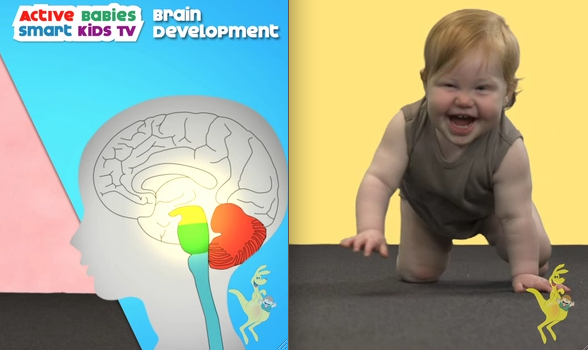 Babies
Babies need to move, because even early exploratory movements soon after birth affects how the brain wires itself.7,8

Toddlers and pre-schoolers
Toddlers need lots of opportunities to gain good balance so that later motor skills have a solid foundation on which to function. It's hard to hop or skip or sit still in a chair if your balance is poor!
Go for walks, encourage your toddler to balance along edges, planks, stepping stones and the like, and to run up and down grassy slopes. Balance needs repeated movement practice to refine. Good balance is essential for automatic control of the body.
Avoid screen time as much as possible. Limit it to a maximum of 1 hour a day. No time at all is better, but challenging to implement! Screen time is non-moving time. If you do allow your toddler to watch a screen, chose an interactive show, such as Playschool – so children get up and dance and sing along.
Preschoolers need to engage in active movement play that fine tunes motor skill development. Encourage lots of crossing under the overhead ladder (brachiating), jumping, hopping marching, scooter and bicycle riding and skipping. These motor skills promote the development of midline crossing, cross-pattern movements and lateralisation – all essential for successful academic learning.
Dr Jane Williams (PhD, BMgt, RN(Paeds)) is the Research and Education General Manager for GymbaROO and KindyROO. Dr Williams is one of Australia's leading experts on baby and child development. More on Dr Williams here.
Bindy Cummings (B.Ed(Human Movement) Hons) has worked as a teacher, child development consultant, early childhood development lecturer, teacher trainer and INPP & iLS consultant. She is the co-creator of GymbaROO's Active Babies Smart Kids online series, has authored many published articles on child development. She is working on the content and development GymbaROO's portal and online training programs, and the creation of new online programs for parents and children. More on Bindy Cummings here.
GymbaROO-KindyROO
Thousands of parents, babies and children are presently involved in our programs and creating rising stars. GymbaROO-KindyROO kids are excelling academically, emotionally, in leadership roles and on the sporting field. Come join all the fun and learning! "GymbaROO – The best decision I ever made for my child." Classes from 6 weeks old – 7 years GymbaROO KindyROO 
Active Babies Smart Kids – Online Baby Classes
GymbaROO-KindyROO's online series of baby classes is taking the parenting world by storm! It is highly recommended by doctors, paediatricians, early childhood experts and the Maternal Child and Family Health Nurses Association. This series is being called: "The essential guide for parents". Join the thousands of parents already playing with their babies from birth, in the best way for brain and body development and laying crucial foundations for future learning. What happens in the first year, not only matters, it matters a lot!
Active Babies Smart Kids BabyROO series – Click here.
Try the first class FREE! Click here to watch our Active Babies Smart Kids Episode 1 – Tummy Time 
Enjoy the following GymbaROO-KindyROO articles
GymbaROO-KindyROO: Who, what, where, why and how
Why GymbaROO-KindyROO kids excel – academically, emotionally, socially, in leadership roles and in sport
All about GymbaROO-KindyROO's online baby classes for parents and babies: Active Babies Smart Kids
How to raise a smarter, happier baby
Why active babies make smart kids
Become a GymbaROO-KindyROO franchisee
It takes only one hour during pregnancy to make a massive difference to your baby's future intelligence and happiness
Why GymbaROO kids excel academically.
Why GymbaROO kids excel at the three R's – wRiting, Reading, aRithmetic (maths).
Why GymbaROO kids excel at sport.
Why GymbaROO kids excel socially and in leadership roles.
Happy for life: How GymbaROO helps emotional development.
Why creeping and crawling matter.
Baby milestones: A journey, not a race.
Sliding into learning. Why slides and ladders are great for development.
He may not 'grow out of it'. A checklist for parents of 0 – 5 year olds.
NAPLAN results improve with LESS reading and maths and MORE GymbaROO.
Click here for more GymbaROO-KindyROO article choices
References 1. Esteban-Cornejo, I, Terejo-Gonzalez, C.M.,  Martinez-Gomez, D., del-Campo, J., Gonzalez-Galo, A., Padilla-Moledo, C., Sallis, J.F., Veiga, O.L. & UP & DOWN study group. (2014). Independent and combined influence of the components of physical fitness on academic performance in youth. The Journal of Pediatrics, 165: 306-312. 2. Mirabella, T, Sasse, M.K.K. & Schriever, M. (2008). No child should fail: A pilot education and research study conducted in state primary schools on the Mornington Peninsular.  Report to the Hastings City Council: Hastings, Victoria.http://www.gymbaroo.com.au/application/assets/uploads/articles/NO_CHILD_SHOULD_FAIL_SMP_School_Research_Final_Report%282%29.pdf  3.Holley, P.A. (2010). Why do some children learn more easily than others? What physical factors   influence effective learning? Masters Thesis. School of Education, Melbourne University. 4.Williams, J.  & Holley. P.A.  (2013). Linking motor development in infancy and early childhood to later school learning. Australian Journal of Child and Family health Nursing, 10(1), 15 – 21.  5.Wolpert, D. (2014). The real reason for brains. TED talk. Retrieved from: http://www.ted.com/talks/daniel_wolpert_the_real_reason_for_brains?language=en#t-619436.Perry, B. 2000 Principles of neurodevelopment: an overview; a Child Trauma Academy Presentation Series 1, No. 2, www.ChildTrauma.org  7.Zull, J. (2006). The art of changing the brain: An interview with Dr James Zull. Retrieved from: http://www.sharpbrains.com/blog/2006/10/12/an-ape-can-do-this-can-we-not/ 8.  Thelen, E. (2004). The central role of action in typical and atypical development. In: Movement and action in learning and development: clinical implications for pervasive developmental orders (Ed: I. Stockman), (pp. 49-73). Amsterdam: Elsevier Academic Press.
Save
Save
Save
Save
Save
Save
Save
Save
Save
Save
Save
Save
Save
Save
Save
Save
Save
Save
Save
Save
Save
Save
Save
Save