Join the thousands of parents already raising smarter, happier babies with our online baby classes: The Active Babies Smart Kids series. Click here.
GymbaROO-KindyROO kids are excelling academically, emotionally, in leadership roles and on the sporting field. Find us at: GymbaROO-KindyROO
Dr Jane Williams and Bindy Cummings
More and more research is confirming the important role dads can play in the earliest years of their children's development.
Dads parent differently to mums and this is more than OK, it's actually a good thing! Dads provide a wealth of important experiences and opportunities for their young children. Dads feel, smell and sound different to mum. They also care, nurture and play differently. All of this provides babies and growing children with a greater variety of sensory experiences. According to evidence gathered by many research projects over the past thirty years, the more involved the father, the healthier the child's development socially, emotionally and cognitively.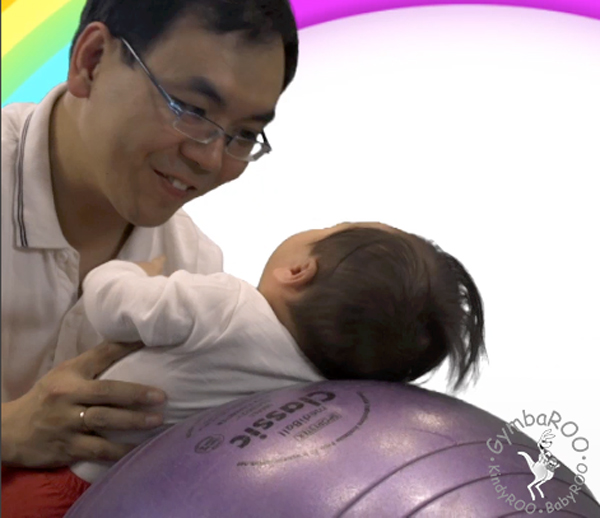 Many dads want to be as actively involved in baby and child rearing as their time will allow. We are not just talking about changing nappies, dressing, bathing, preparing meals and so on, all of which are in themselves greatly important and rich experiences! We are also talking about being actively involved in introducing the correct movement experiences into their little one's daily life and thus helping to have a profound influence on their child's brain growth, neurological organisation and future learning ability.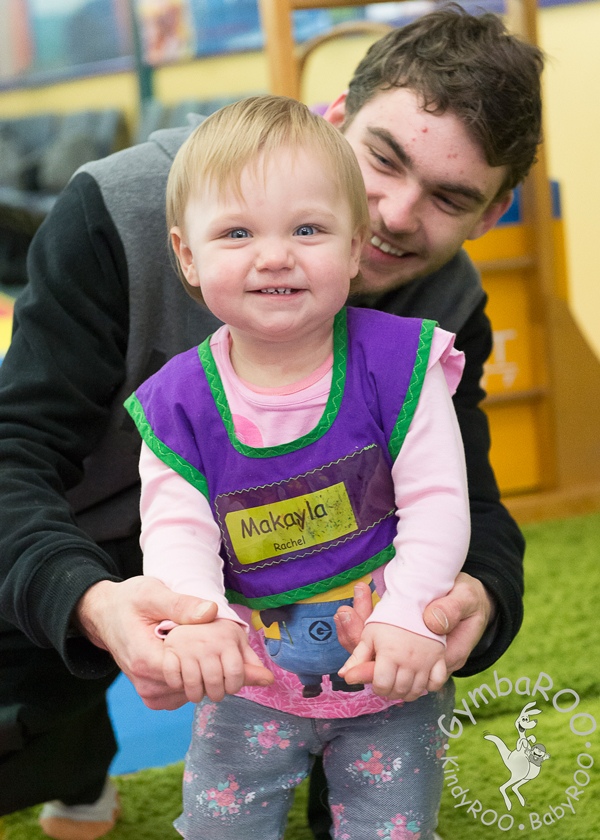 For some dads, fitting quality playtime around work and a busy life can be difficult. Learning to care for babies and children and assist their development takes time, but this is time very well spent. Educated parents make more confident parents.  The more quality time dads spend with their children, the more over all joy and the closer the resulting bonding. Babies and children generally develop a great love of playtime with dad. It works on so many levels for everyone involved when dads are confident, capable and actively involved in child rearing.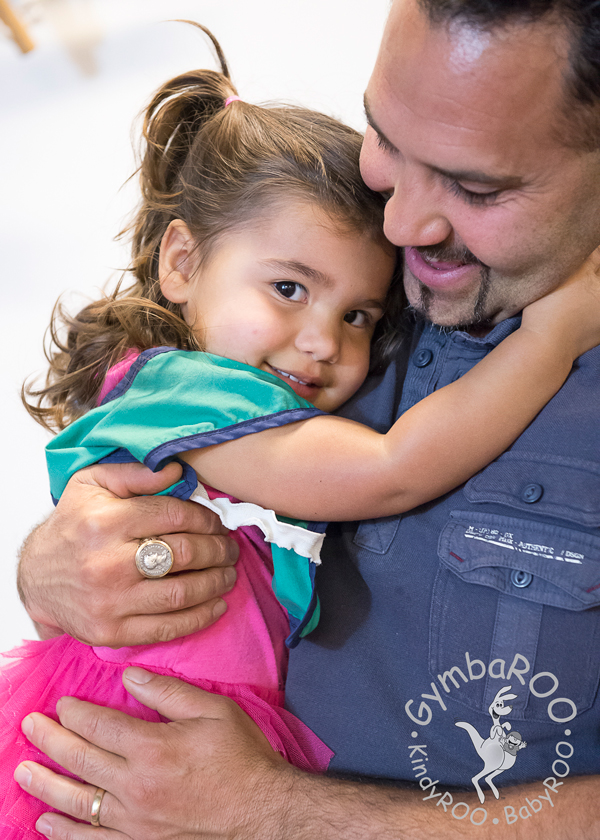 Play and movement experiences – the difference
Dads are generally far more likely to engage in rough and tumble 'muck around' play; to chase, spin and toss their children up in the air (and catch them on the way down!) Basically, dads tend to be a lot more vigorous and active in their play than mums. Activities like these are not only fun, they are also very important to brain and body development.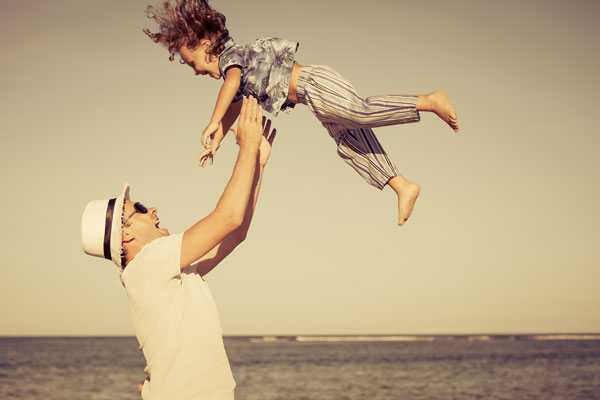 Active play provides stimulation to important parts of the brain – the brain stem and the cerebellum. Active play that involves, jumping, running, climbing, rolling, swinging and spinning, stimulates the balance organs and enables developing brains to organise themselves so that the body can appropriately respond to gravity and sensory information. This helps to develop our children's posture, balance, vision and coordination.
Movement activities that dads can do to help their children learn
Babies
Babies need tummy time to really get going. Babies are born with inbuilt reflexes, some of which are there to help a baby push forward – but to do this, they must be on their tummies while they are awake. Babies who spend lots of time on their fronts have stronger heads, necks and shoulders, move earlier, are more content as they don't rely on parents to entertain them and are stimulating their brain through their senses of taste, touch, hearing, sight and balance. Watch our free online Tummy Time video here.
Get your baby used to tummy time from as early as five days after birth. Lay your baby on your own body, across your legs and over your arm in the tummy position.
Take your baby for a walk in the pram – over bumpy paths as well as smooth. If your baby is awake, lay her on her tummy and face her towards you so you can see her. She can strengthen her neck and shoulder muscles as she responds to the bumpy ride!
Once your baby is over four months of age make sure she get lots of movement – babies just love being raised high in the air and then rapidly lowered, or to be spun around gently while wrapped tightly in your arms. Access our online Baby Balance baby class here.
Once your baby is crawling and creeping, get down on your hands and knees and encourage her to explore the world around her – under chairs and tables, through open boxes, over different textures, along ladders flat on the floor and up and down slopes.
Toddlers
Toddlers need lots and lots of opportunities to explore. Their energy and enthusiasm for movement need only be curbed for safety concerns – this is the age where they really get out there and discover!
Visit your local park regularly – they love running up and down the grassy slopes, swinging and spinning, chasing balls and having the freedom to run unfettered by the confines of a house.
Encourage your toddlers to hang by their hands to strengthen shoulder, neck and back muscles. You can just use a broom handle for this. (They will probably use the bathroom towel rails!)
Dance with your toddlers – they will love moving and grooving to the beat – bobbing, turning, clapping and running!
 Play 'topsy turvy', swinging, rolling and tumbling games to help their muscle tone, balance and vision.
Pre-schoolers (3-5 years)
By three years of age most children will be refining their movement skills.
Go for walks – they provide opportunities to balance along lines on the footpath, along gutters and on low brick fences.
Provide lots of opportunities to climb, roll, swing, tumble, go upside down, run, jump, hop, skip and march.
Help your pre-schooler learn to ride – at first a tricycle (three year old), then later a bicycle (four year old). Scooters are also great at this age. Start with a three-wheeler for a three year old and move to a two-wheeler once this is mastered.
Find some space and play ball games – throwing, catching, hitting balls with bats are great for eye-hand coordination, timing skills and muscle control.
The more chances your children have at practicing these movement skills, the more refined their movements will be and the more prepared their brain pathways will be for the challenges of academic learning.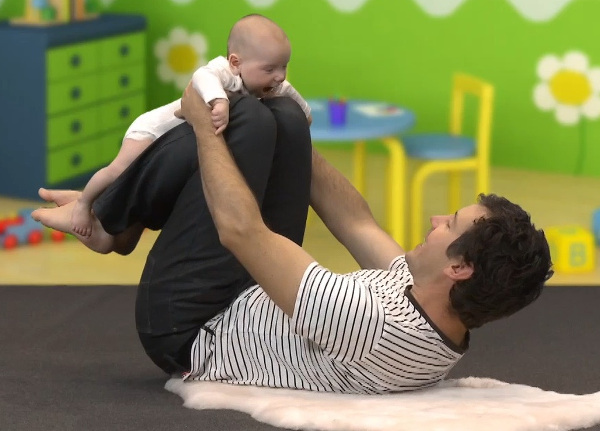 At GymbaROO-KindyROO we have long recognised the importance and the eagerness of dads to participate in their child's development. We understand that dads are often unable to get to our sessions. Our latest move to help share the information, ideas and all the fun and games found during our classes has been to create an online series of baby classes for parents. The feedback from dads regarding this series has been a joy to receive. Find the Active Babies Smart Kids online series here.
Dr Jane Williams (PhD, BMgt, RN(Paeds)) is the Research and Education General Manager for GymbaROO and KindyROO. Dr Williams is one of Australia's leading experts on baby and child development. More on Dr Williams here.
Bindy Cummings is a teacher, GymbaROO early childhood neurodevelopmental consultant and early childhood development lecturer. She is the Editor of GymbaROO's 'First Steps' magazine. More on Bindy Cummings here.
Active Babies Smart Kids – Online Baby Classes
GymbaROO-KindyROO's online series of baby classes is taking the parenting world by storm! It is highly recommended by doctors, paediatricians, early childhood experts and the Maternal Child and Family Health Nurses Association. This series is being called: "The essential guide for parents". Join the thousands of parents already playing with their babies from birth, in the best way for brain and body development and laying crucial foundations for future learning. What happens in the first year, not only matters, it matters a lot! See Introductory video below.
Active Babies Smart Kids online series – Click here.
Try the first class FREE! Click here to watch our Active Babies Smart Kids Episode 1 – Tummy Time 
GymbaROO-KindyROO
Thousands of parents, babies and children are presently involved in our programs and creating rising stars. GymbaROO-KindyROO kids are excelling academically, emotionally, in leadership roles and on the sporting field. Come join all the fun and learning! "GymbaROO – The best decision I ever made for my child." Classes from 6 weeks old – 7 years GymbaROO KindyROO 
Enjoy the following GymbaROO-KindyROO articles
GymbaROO-KindyROO: Who, what, where, why and how
Why GymbaROO-KindyROO kids excel – academically, emotionally, socially, in leadership roles and in sport
All about GymbaROO-KindyROO's online baby classes for parents and babies: Active Babies Smart Kids
How to raise a smarter, happier baby
Why active babies make smart kids
It takes only one hour during pregnancy to make a massive difference to your baby's future intelligence and happiness
Dad and baby bonding – It's never been easier! Three bonding activities for dad and baby.
Sliding into learning: Why slides and ladders are great for development.
Baby massage: Which oils to use.
Toilet Training. When, why and how.
He May Not 'Grow Out of It'. A Checklist for Parents of 0 – 5 Year Olds.
Click here for more GymbaROO-KindyROO article choices
Save
Save
Save
Save
Save
Save
Save
Save
Save
Save
Save