Bindy Cummings and Dr Jane Williams
There is a crucial bit of 'baby prepping' that gets overlooked during pregnancy, and it is one of the most important things that you could be doing right now. It will cost you nothing (if you live in Australia or NZ), and take you only two hours, yet will make a life-long and significant difference to your baby's future intelligence, learning ability, sporting ability, confidence and happiness. Two hours to make a huge investment in your baby's future… for your baby's sake, find the time. 
In the weeks and months after your sweet babe is born, the amount of time and energy you will be able to muster for anything other than survival, could often fit inside a thimble… a small one. Now is absolutely and unequivocally the time for you and your partner to be educating yourselves on how to help your baby's development once he or she is born, in the earliest days and months of life, because this is a critical learning period for your newborn.
We, at GymbaROO-KindyROO, have put everything you need to know to do this, into a completely free* online video series: The Active Babies Smart Kids Series. This series also includes hundreds of fun and loving activities to do with your baby from birth, that provide the correct stimulation for brain growth. Join the thousands of expecting parents already enjoying our online videos and getting ready to raise smarter, happier babies. Scroll down to see how to watch this series while expecting. (*Free to Australian and NZ residents. See below if you are from other countries).
Fact
Knowing when, why and what to do with your baby once born before your precious bundle arrives, is going to have you prepared in a way that will not only significantly enhance your baby's development and have a vast and long-lasting impact on your baby's learning ability, it will also help with bonding and make the earliest months a lot less confusing and a lot more joyful.
A baby's brain grows most rapidly in the earliest months of life and what happens in the first year is profound and affects all later development. 
Neuro-scientific studies now confirm that this is a critical period for learning and is when much of the essential wiring linked to learning is laid down.
There is an exciting and enormous amount of brain growth that can go on in this earliest year if  babies are given the learning opportunities.
In the early years, brain connectivity occurs as a result of movement experiences. Introducing the correct movement experiences into babies daily lives from the earliest months will have a profound influence on brain growth and intelligence.
You will be your baby's first and most important teacher. You will have a dramatic influence over your baby's brain growth and future learning ability.
The Active Babies Smart Kids series comes highly recommended by paediatricians, doctors, early childhood experts and the Maternal Child and Family Health Nurses Association of Australia.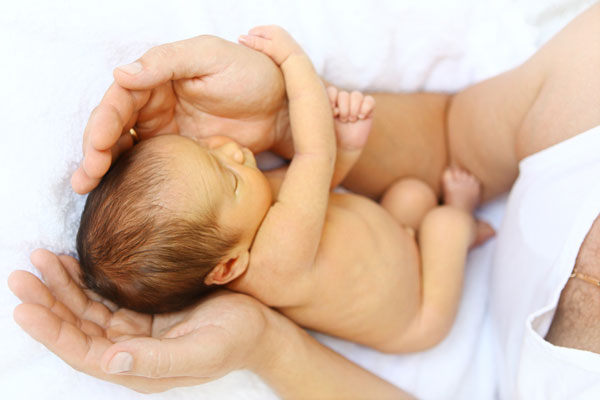 One of the best gifts you will be able to give your baby
The earlier in your parenting career that you and your partner know the important developmental information included in our series, the better for everyone. Well educated parents make more confident parents and once your baby is born, both you and your partner will know exactly what to do and why to do it.
One of the reasons we created this series is that we believe every parent-to-be has both the right and the need to have easy access to this important information before the birth of their baby, so that every child has the chance to be given the best start possible and the correct stimulation necessary to lay down the foundations for later learning. Babies who are given the early movement opportunities included in this series of baby classes, have better coordination, concentration, memory, behaviour, perception, reading and learning skills as they get older. What a gift, a life where learning will be a joy, not a chore.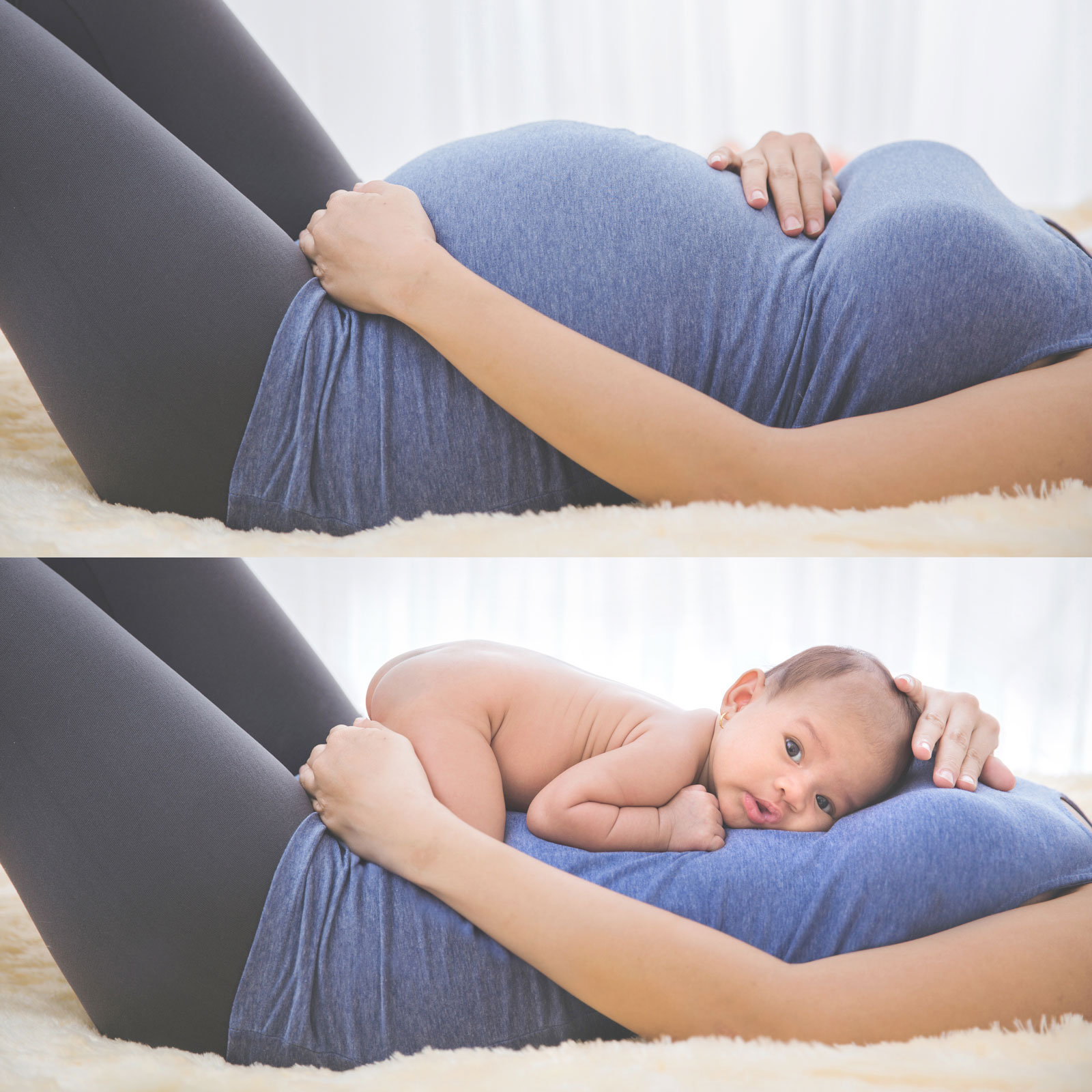 How to watch the series during pregnancy
When expecting, you will learn everything you need to know by watching the first and last five minutes of each of the twelve Active Babies Smart Kids online episodes.
The first five minutes feature paediatricians and leading baby development experts helping you understand the 'how' and 'why' of crucially important developmental topics such as; tummy time, baby massage, baby exercise, baby's balance development, hearing and speech, rhythm and music, songs and nursery rhymes, visual development, baby milestones and primitive reflexes, coordination, bonding activities and more.
The last five minutes feature our baby development specialists answering commonly asked questions about the topic of the episode.
The middle section of each video are our online baby classes – full of fun and loving activities for you and your partner to do with your precious little bundle in the weeks and months after birth.  You could choose to leave this section till your after birth, however we highly recommend that you familiarise yourself with some of the songs and activities before birth as, not only will that increase your preparedness, but also there is increasing evidence that singing, dancing and playing music to your baby whilst in utero, helps significantly with neurological development. Read more here.
The movement experiences and learning opportunities included in the Active Babies Smart Kids series can be started from the earliest weeks after birth and are easy, natural and loving. They are also fantastic for bonding. Babies thrive on activities that are developmentally beneficial and parents thrive when babies thrives. It's a win–win.
Once you register for the series, you will also have immediate free access to hundreds of GymbaROO-KindyROO's baby development articles written by leading child development experts.
Of course, once you're baby is six weeks old you can come along and join all the fun and learning of our Level 1 classes at your local GymbaROO-KindyROO centre. Click the link to find your local centre.
What happens in the first year not only matters, it matters a lot. What babies need are parents who understand development and act on this knowledge
Together we can work to make the future brighter, one baby at a time.
Enjoy!
Click here: GymbaROO-KindyROO's FREE Active Babies Smart Kids online series 
For those outside of Australia and New Zealand we welcome you to watch the first episode FREE here: Tummy time + baby fun and development class 1
GymbaROO-KindyROO
Thousands of parents, babies and children are presently involved in our programs and creating rising stars. GymbaROO-KindyROO kids are excelling academically, emotionally, in leadership roles and on the sporting field. Come join all the fun and learning! "GymbaROO – The best decision I ever made for my child." Classes from 6 weeks old – 7 years GymbaROO KindyROO 
Dr Jane Williams (PhD, BMgt, RN(Paeds)) is the Research and Education General Manager for GymbaROO and KindyROO. Dr Williams is one of Australia's leading experts on baby and child development. More on Dr Williams here.
Bindy Cummings (B.Ed(Human Movement) Hons) has worked as a teacher, child development consultant, early childhood development lecturer, teacher trainer and INPP & iLS consultant. She is the co-creator of GymbaROO's Active Babies Smart Kids online series, has authored many published articles on child development. She is working on the content and development GymbaROO's portal and online training programs, and the creation of new online programs for parents and children. More on Bindy Cummings here.
Enjoy the following GymbaROO-KindyROO articles
What babies really want…and need – Developmentally brilliant gifts for babies 
Does Playing Music to Babies in Utero Help their Brain Development?
GymbaROO-KindyROO: Who, what, where, why and how
Why GymbaROO-KindyROO kids excel – academically, emotionally, socially, in leadership roles and in sport
All about GymbaROO-KindyROO's online baby classes for parents and babies: Active Babies Smart Kids
How to raise a smarter, happier baby
Why active babies make smart kids                                    

Sing, Talk and Dance During Pregnancy: It Boosts Your Baby's Brain Growth.
10 ways to give your baby a great start.
Tummy time for baby's healthy development.
An Important Warning for all Parents of Babies.
'Baby Seat' Devices and Propping your Baby to Sit. Please Avoid.
Thinking about buying a pram? What you need to know.
Overstimulation. Is your baby at risk of sensory overload?
Positioning baby to prevent a flattened head shape.
Click here for more GymbaROO-KindyROO article choices
Save
Save
Save
Save
Save
Save
Save
Save
Save
Save
Save
Save
Save
Save
Save
Save
Save
Save
Save
Save
Save
Save
Save
Save
Save
Save
Save
Save
Save
Save
Save
Save
Save
Save
Save
Save
Save
Save
Save
Save
Save
Save
Save
Save
Save
Save
Save
Save
Save
Save
Save
Save
Save
Save
Save
Save
Save
Save
Save
Save
Save
Save
Save
Save
Save