Join the thousands of parents already raising smarter, happier babies with our online baby classes: The Active Babies Smart Kids series. Click here.
GymbaROO-KindyROO kids are excelling academically, emotionally, in leadership roles and on the sporting field. Find us at: GymbaROO-KindyROO
Dr Jane Williams and Bindy Cummings
The role that dads play in the healthy development of children is sometimes overlooked
For many fathers involvement with their children is challenged by work commitments and the need to financially provide for families. It is hard to ignore mortgages that are sky high and work places that demand an enormous commitment of time and energy. Our society is slow to recognise and value the wealth of really important experiences and opportunities that dad's provide their children.
As I watched Tom laughing as he was chased by his dad around the back yard, past the old lemon tree and under the table, only to be swept off his feet and spun around when he was caught, I marvelled at his dad's energy and ability to really engage in fun, stimulating play with his four-year-old son. There can be little argument that mums and dads play differently with their children. You can read the research, or, as I often do, just observe parents play with their children in the play ground or in their own backyard.  Dad's are far more likely to engage in rough and tumble play, to play 'chasey', give the children 'whizzies', toss children up in the air and catch them on the way down and to generally 'muck around' with their offspring.  Mothers, on the other hand are more likely to sit down in the sand pit, push the swing, provide water play activities, engage in art and craft activities or reading books, and generally provide play activities that help their children stay active while they continue on with the household jobs! Of course, mothers and fathers do lots more as well, but I think you see the distinction –  dad's tend to me a lot more vigorous!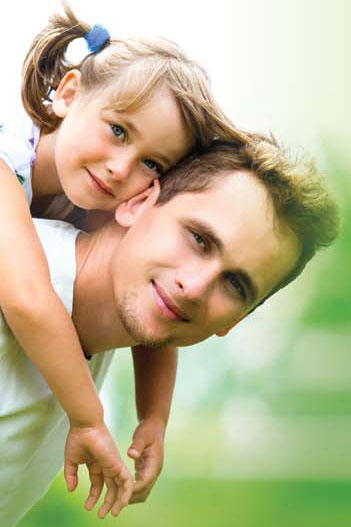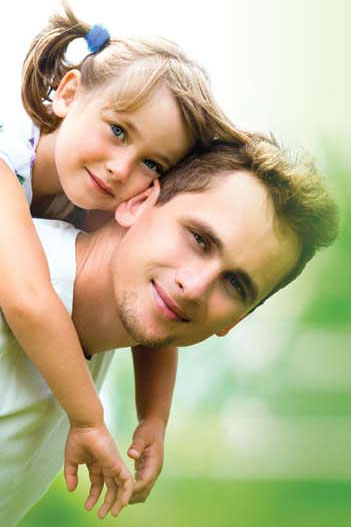 Active play provides stimulation to very important parts of the brain –  the brain stem and the cerebellum. Active play that involves, jumping, running, climbing, swinging and spinning stimulates the balance organs in the inner ear, the brain stem and the cerebellum, and enables our brain  to organise itself so that the body can appropriately responds to gravity and sensory information. This affects our posture, balance, vision and coordination. Activities that allow a child to play 'like monkeys' are very important on an evolutionary basis – and they continue to be important today. In other words, children need to play like we used to before the threats of modern life made play 'unsafe' and our fathers were redirected to 'other duties'. Dads may not think of it in these terms – but they are perfectly placed to provide these important movement opportunities – while they have lots of fun with their little one!
GymbaROO-KindyROO dads

I noted a visiting grandmother's comment on the presence of two dads in one of my classes. She was very surprised that dads would so willingly be involved. How attitudes have changed, thankfully. I have so many fathers attending that I don't even notice it any more. I wish that when I had small children their father would have been given the opportunity to be part of their everyday activities, and how it would have then been extremely rare.  I have always felt that dads get the tough end of the stick, being expected to "bring home the bacon" and missing out on so much of that fast disappearing time while their children are little.
How wonderful for dad and child to spend quality time growing and learning together.  The dads of today are expert at changing nappies, mixing formula, singing nursery rhymes, baby massage, and of course getting those complicated cots and prams in and out of the car.
These fathers contribute to their child's experience at GymbaROO-KindyROO as well as bringing another dimension to the class.
Paternity Leave, shift work, stay at home dads, dads with their own businesses and working odd hours, are giving more opportunities for fathers to attend GymbaROO. They will always be welcome and together with the acceptance of the mainly female carers, I hope they will all feel comfortable in our classes and an integral part of their child's development.
Seeing these dads play and dance with their children gives me great joy. Keep it up dads! Cheryl – franchisee, Ashburton GymbaROO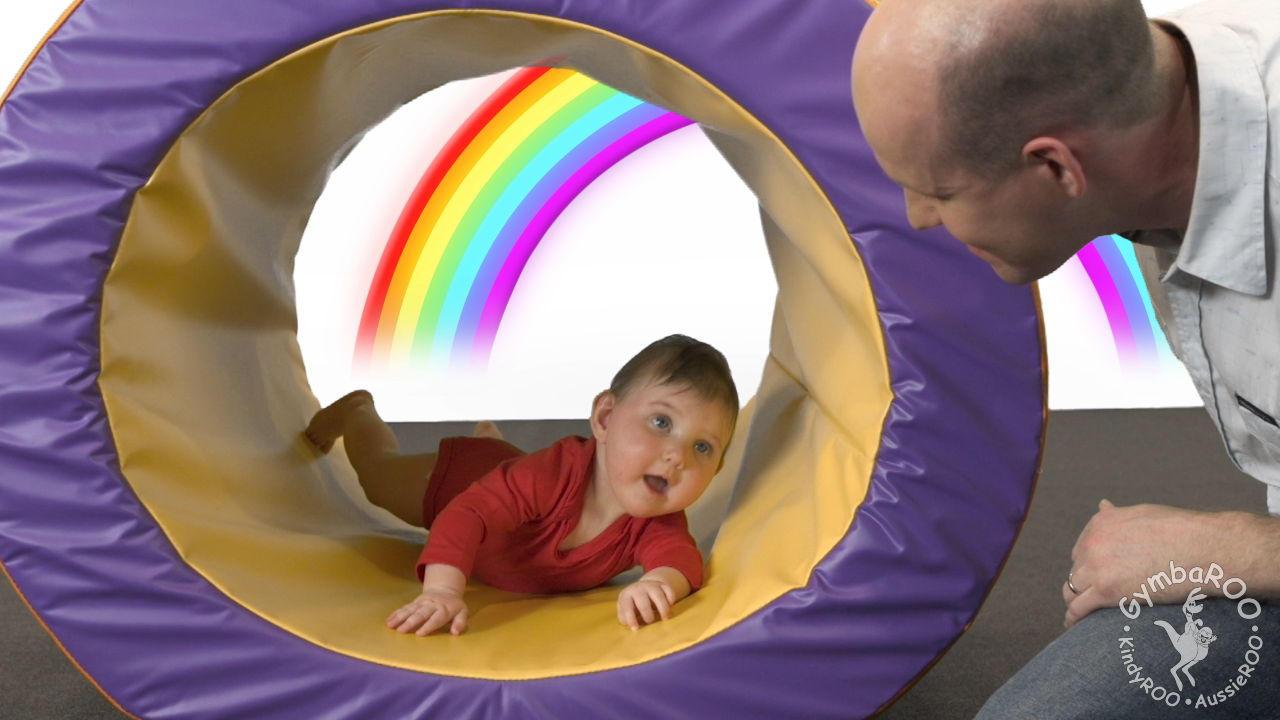 I have taken my daughter to GymbaROO every week since before she could crawl. I have my own business and work from home, and whilst it is sometimes hard to find the time to make it to GymbaROO, it is always worth the effort. In 16 months I think we've only wagged one class! My daughter loves GymbaROO. At home I saw her crawl for the first time and take her first steps, but it's at GymbaROO where I've watched her jump, climb, dance and discover. It's rare that we don't have a 'first' something every week, and there's not many dads who get to experience that. Sure it's all a bit 'girly' at times and there's about as much chance of another dad turning up as there is of Yoda taking the class, but at the end of the day I know it's about my daughter and I bonding, and that's why we're there. So if there's any blokes out there reading this (doubtful) then you should give Gymbaroo a go, even if it's just once or twice a term. More than likely though it's all you mum's reading this, so hassle your partners to come along. Make them feel guilty if you have to! Tell them it's no footy match but it is about you and your child. Robin (Mackenzie's Dad)
Dr Jane Williams (PhD, BMgt, RN(Paeds)) is the Research and Education General Manager for GymbaROO and KindyROO. Dr Williams is one of Australia's leading experts on baby and child development. More on Dr Williams here.
Bindy Cummings (B.Ed(Human Movement) Hons) has worked as a teacher, child development consultant, early childhood development lecturer, teacher trainer and INPP & iLS consultant. She is the co-creator of GymbaROO's Active Babies Smart Kids online series, has authored many published articles on child development. She is working on the content and development GymbaROO's portal and online training programs, and the creation of new online programs for parents and children. More on Bindy Cummings here.
Active Babies Smart Kids – Online Baby Classes
GymbaROO-KindyROO's online series of baby classes is taking the parenting world by storm! It is highly recommended by doctors, paediatricians, early childhood experts and the Maternal Child and Family Health Nurses Association. This series is being called: "The essential guide for parents". Join the thousands of parents already playing with their babies from birth, in the best way for brain and body development and laying crucial foundations for future learning. What happens in the first year, not only matters, it matters a lot!
Active Babies Smart Kids BabyROO series – Click here.
Try the first class FREE! Click here to watch our Active Babies Smart Kids Episode 1 – Tummy Time 
The Active Babies Smart Kids series has so much value for new parents.  We had all our children, (many years ago!) go to GymbaROO and I couldn't recommend highly enough both GymbaROO classes and now their new online series for babies and parents.  As an Ear, Nose and Throat specialist I was particularly impressed with the episode on Speech and Hearing and the one on Tummy Time. Well done GymbaROO. Dr Johnston, Paediatric ENT Specialist, Sydney Adventist Hospital Sydney NSW
As both a doctor and a dad, I know exactly how a new dad feels when it comes to handling a tiny new baby. It can be quite daunting, especially with your first child. For many of us, this may be our first time ever even holding a little newborn, so it's little wonder that many of us feel unsure what to do. I highly recommend the Active Babies Smart Kids online series. It's a great resource for dads (and mums) to learn about babies and development. It provides great ideas and advice about how to help babies grow and develop through fun movement, music and play. Dr Bayfield MBBS FRACS
GymbaROO-KindyROO
Thousands of parents, babies and children are presently involved in our programs and creating rising stars. GymbaROO-KindyROO kids are excelling academically, emotionally, in leadership roles and on the sporting field. Come join all the fun and learning! "GymbaROO – The best decision I ever made for my child." Classes from 6 weeks old – 7 years GymbaROO KindyROO 
Enjoy the following GymbaROO-KindyROO articles
GymbaROO-KindyROO: Who, what, where, why and how
Why GymbaROO-KindyROO kids excel – academically, emotionally, socially, in leadership roles and in sport
All about GymbaROO-KindyROO's online baby classes for parents and babies: Active Babies Smart Kids
How to raise a smarter, happier baby
Why active babies make smart kids
It takes only one hour during pregnancy to make a massive difference to your baby's future intelligence and happiness
Dad and baby bonding – It's never been easier! Three bonding activities for dad and baby.
Dads make a difference. The important role fathers play in baby and child development.
Why GymbaROO kids excel at sport.
Choosing childcare that fosters neuro-development, quality play and rich learning environments.
Why every young child needs a trapeze and how to make one.
Baby Development Classes. Why GymbaROO for Babies?
Does screen-time affect your child's brain? 
Click here for more GymbaROO-KindyROO article choices
Save
Save
Save
Save
Save
Save
Save
Save
Save
Save