Join the thousands of parents already raising smarter, happier babies with our online baby classes: The Active Babies Smart Kids series. Click here.
GymbaROO-KindyROO kids are excelling academically, emotionally, in leadership roles and on the sporting field. Find us at: GymbaROO-KindyROO
Parenting is a rollercoaster. For the most part, we happily cruise along feeling very blessed to be on the ride. We do anticipate that our journey will have a fair share of predictable and not so predictable ups and downs. We appreciate these will include a number of extreme highs, where we raise our arms up and squeal with the indescribable joy and excitement of it all and a quantity of overwhelming lows where we find ourselves plunging, fear-ridden into the gloomy depths of the unknown. Then there will be those times where we will simply need to grit our teeth and hold on tight to those around us as we are catapulted through unforeseen sharp bends and tricky twists.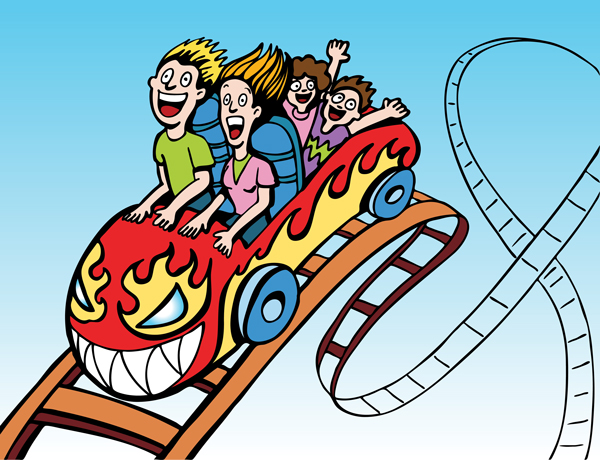 When we parents wake up of a morning or more likely, are woken up… one never knows what the day will bring; which direction, how fast or slow our ride will go or where our rollercoaster will end up. Mostly we find ourselves at the end of the day's ride content, though generally exhausted and somewhat disheveled, between the sheets for however long it is before the kids climb back into the carriage. We do know to expect that, unfortunately, a small number of our days will end with our ride parked outside the emergency department at the local hospital. There we will sit with our precious little co-riders, nursing their diverse and imaginative array of insult and injury; suspected broken bones, greenstick fractures, ear infections, gastros, burns, cuts, bites, inexplicable rashes and aches or with small objects wedged into one or more of the many orifices they have. It happens, it's never fun. One place we don't expect to end the days ride however, is in a children's oncology ward.
This happened to us.
This place, this 'child with a life threatening illness' place is a most dark and terrifying place.  No parent imagines they will find themselves there and no one wants to be there. It's a place of fears, tears, trauma, heartache, heartbreak and devastation. It's a sad and depressing place. It is a parent's second worst nightmare. Yet, bizarre as this may seem, this 'place' has given us many unexpected and undeniably precious gifts. Gifts for which we are extremely humbled and grateful. Gifts that have changed our lives and the way we parent so much for the better. If by mentioning some of these to you, it helps you in any way with your parenting, then what these gifts bestow only grows.
During our journey, these intangible and now completely cherished gifts came to us from a number of sources; from our own child; from other 'sick kids' and their families; from the incredible support network both inside and outside the hospital; from the experience itself and especially from those special children, those courageous precious angels who come to be amongst us for a much shorter time than most. We wept with family after family who walked out of oncology with their child, their angel, not beside them but within them. There are no words for what they, or anyone who has lost a child must go through. These exceptional angels give immeasurable gifts to those they have touched along their all too brief way. Amongst these, is the gift of parental perspective.
The way we now face any parenting problems or challenges we may be going through with our kids has shifted dramatically. We now look at these issues, these struggle days, these lows… as being a privilege. It is a privilege for us to have that problem. Having that problem, means we have that child. Those families who have lost their little ones would give anything to have that problem. How lucky are we.
This doesn't mean that problems cannot be serious, tough or trying, however this change in perspective lessens the sting of the issue and helps reduce any anxiety, tossing, turning and sleep loss that may come with problem management and children. This new outlook helps to decrease the speed and depth of downward spirals and can turn a troublesome situation into more of a manageable and valued learning experience. Odds are extremely high that what ever the challenge is, you and your child will ride out of the dip and your days will soon be brighter and happier.
Having four kids, there is never a dull moment. There are often times when we find ourselves beginning on the downward plunge associated with a difficult parenting situation, however it is never too long before those angels tap us on the shoulder and touch our souls, where upon we find ourselves smiling with gratitude as our carriage instantaneously steers back up towards the light.
A gift.
A treasure.
A privilege.
Thank you angels.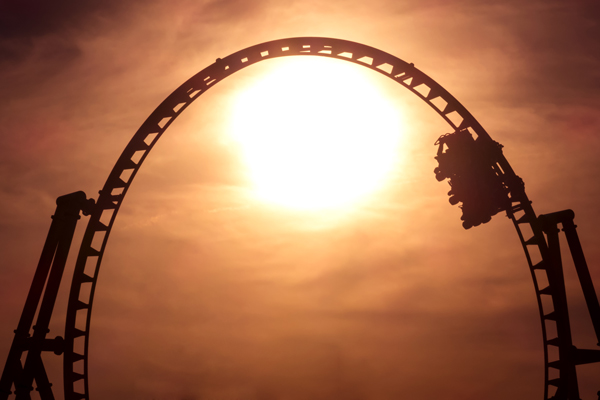 Bindy Cummings (B.Ed hons) is a teacher and a GymbaROO early childhood neuro- developmental consultant. She is the Editor of GymbaROO's First Steps magazine, digital articles and media and the co-creator of GymbaROO's free online BabyROO series: Active Babies Smart Kids. More on Bindy Cummings here.

Active Babies Smart Kids – Online Baby Classes
GymbaROO-KindyROO's online series of baby classes is taking the parenting world by storm! It is highly recommended by doctors, paediatricians, early childhood experts and the Maternal Child and Family Health Nurses Association. This series is being called: "The essential guide for parents". Join the thousands of parents already playing with their babies from birth, in the best way for brain and body development and laying crucial foundations for future learning. What happens in the first year, not only matters, it matters a lot!
Active Babies Smart Kids online series – Click here.
Try the first class FREE! Click here to watch our Active Babies Smart Kids Episode 1 – Tummy Time 
GymbaROO-KindyROO
Thousands of parents, babies and children are presently involved in our programs and creating rising stars. GymbaROO-KindyROO kids are excelling academically, emotionally, in leadership roles and on the sporting field. Come join all the fun and learning! "GymbaROO – The best decision I ever made for my child." Classes from 6 weeks old – 7 years GymbaROO KindyROO 
You may also enjoy the following articles by Bindy Cummings

PaRANTING from the sideline: How to stop it before it begins.
Finger Painting – A Brilliant Activity for Babies and Toddlers.
Trampolines – The benefits of the bounce for babies and children.
The benefits of dancing with your baby.
Click here for more GymbaROO-KindyROO article choices
Save
Save
Save
Save
Save
Save
Save
Save
Save
Save
Save
Save
Save
Save