Join the thousands of parents already raising smarter, happier babies with our online baby classes: The Active Babies Smart Kids series. Click here.
GymbaROO-KindyROO kids are excelling academically, emotionally, in leadership roles and on the sporting field. Find us at: GymbaROO-KindyROO
Maureen Hawke, Dr Jane Williams and Bindy Cummings
One of the most important factors in early childhood development is optimal nutrition and the treatment of food allergies and sensitivities. Dietary influence of development begins, not at birth, but with the nutrition of the mother and grandmother. However, there is much that can be done to ensure the nutrition of young infants and children supports healthy development.
The research of Professor David Barker directed our attention towards the importance of the nutrition of grandmothers and mothers to the lifelong health and development of their offspring. Additional research indicates that the toxins your grandmother or great grandmother were exposed to during pregnancy could be the cause of your disease today! Through the study of rats, we have learned that high doses of toxins during pregnancy can alter the activity of the offspring's genes without causing genetic mutation. The effect can be transmitted through four generations. An increasingly growing body of research suggests that this effect can be ameliorated by dietary regulation.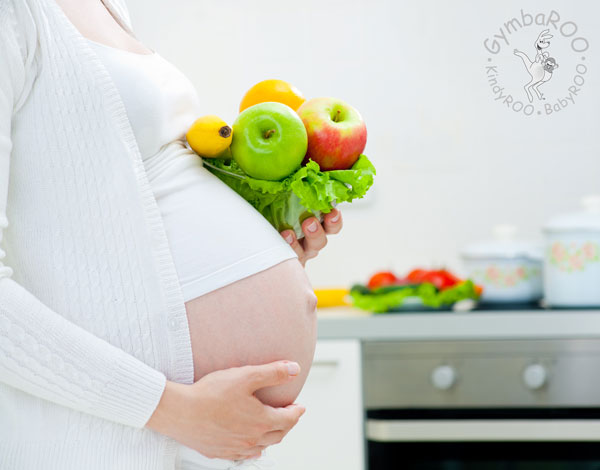 Both prior to, and during pregnancy mothers should be sure they include Omega 3's and a variety of minerals and vitamins in their diet for the healthy development of a foetus's growing brain. Once born, a baby's brain grows at an extremely rapid rate until about four years of age when it is 90% the size of an adult brain. As it grows, millions of connections are made between the message highways – neurons – that tell the brain about the body and the environment in which the baby is growing. How well those messages are transported along the neurons, how strong the connections are and how much information the brain can interpret from the messages will be influenced by several key environmental experiences: emotional security, movement opportunities and sensory stimulation. Underpinning these key influences is diet. Learn more about motor opportunities and sensory stimulation for your baby in our free online videos here.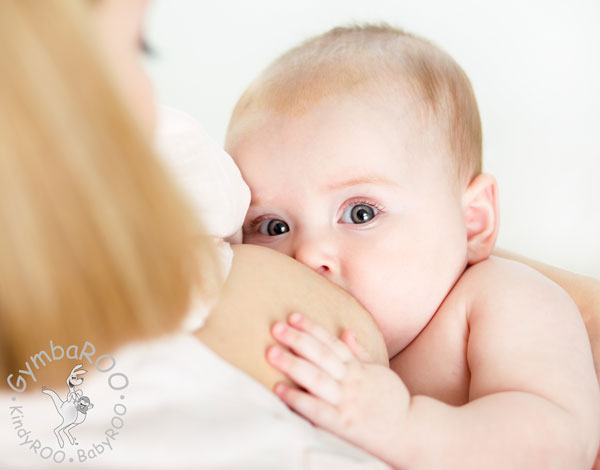 What we eat affects how the brain works. Gut function and brain function are intrinsically linked. A baby or small child who regularly digests food to which their body is sensitive or allergic, or food that is toxic, risks exposing the brain to irritants that affect healthy development. This means the brain may not be easily able to interpret and respond to messages coming in along the neuronal pathways from the body senses and systems. For some children, certain foods (dairy, wheat, salicylates, sugars for example), and non-food groups (artificial colourings, natural colours, flavourings and preservatives) can be highly irritating.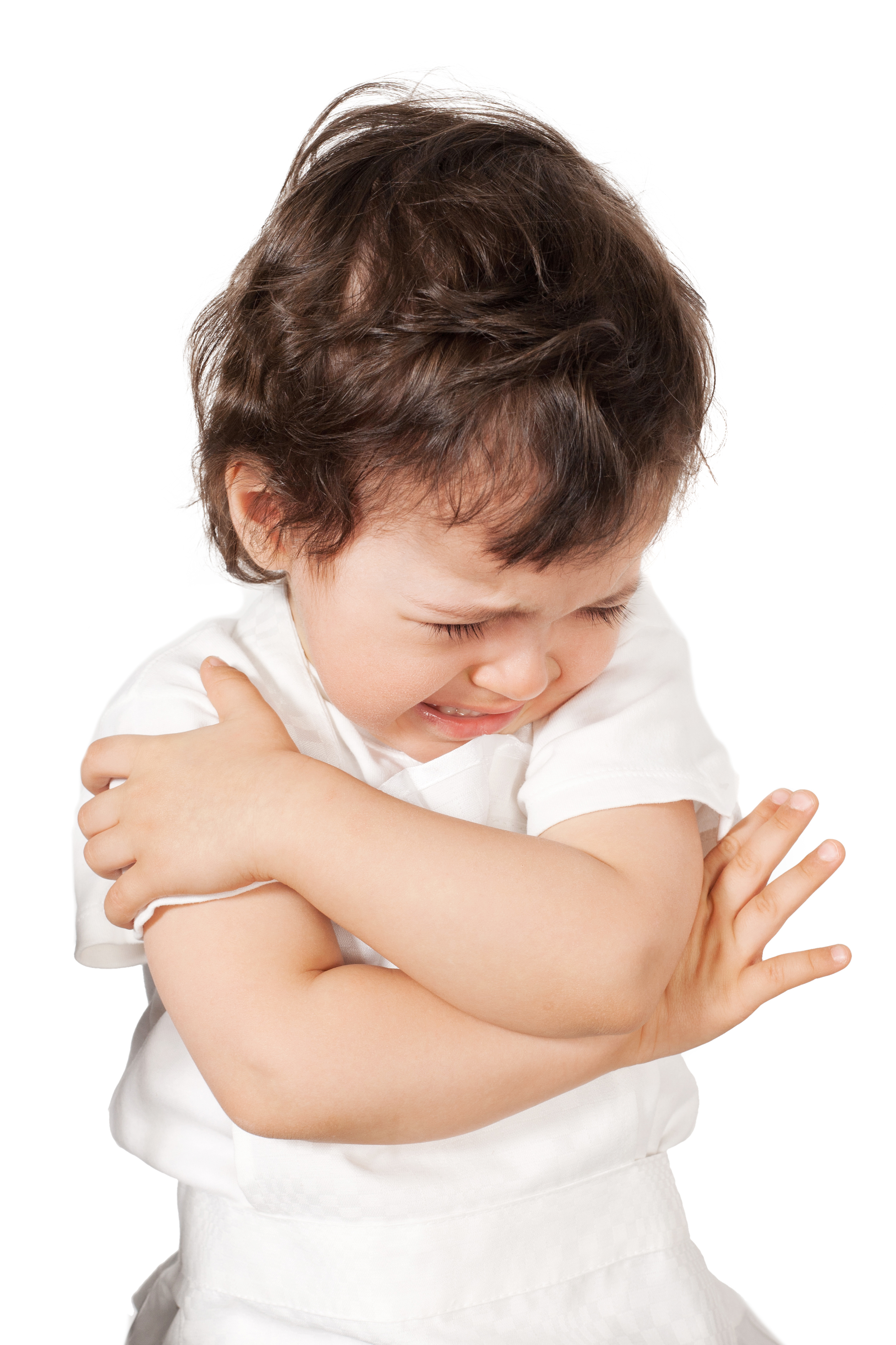 Sometimes we are totally unaware that our baby or small child has food intolerance. There may be no family history, and the child may seemingly be thriving i.e. putting on weight. But there are signs that an infant or small child may not be tolerating certain foods or non-food groups:
Feeding difficulties, colic
Delayed milestones
Irritability
Sleeping problems, difficulty getting off to sleep, sluggish and slow to get out of bed in the mornings, restless sleepers
Intestinal complaints, bloating, gas, nausea, constipation, diarrhoea and soiling
Excessive sweating, unpleasant odour to feet or hair
Headaches
Ear infections; frequent colds
Speech delay
Aching legs
Poor appetite
Bad breath; blocked nose, mouth breathing
Hyperactivity
Lethargy, fatigue
Asthma
As a child gets older and starts school, the food allergies or intolerances may impact on learning skills. Here is an example that shows how food allergies can impact on hand writing: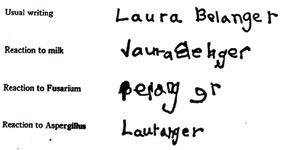 Food allergies and toxicities that can arise from preservatives, artificial colouring and flavouring can also affect general developmental skills such as movement, vision, balance and body awareness. Some children may fail to interpret tactile stimulation correctly and others may have an interrupted ability to understand auditory information correctly. Read more: He may not 'grow out of it'. A checklist for parents of 0 – 5 year olds.
What can you do?
Think about the food you are eating and the food you are providing to your children. Is it the best food for your children's development? What can you do to make it as healthy as possible within your budget? There are lots of fabulous web sites that can provide lots of ideas – what foods to avoid, how to replace 'toxic' foods with healthy options, and much more. Here are a few suggestions to get you started:
Get advice regarding appropriate nutritional supplements BEFORE you get pregnant. Current research suggests taking supplements 3 months prior to pregnancy and then at least the first 3 months of pregnancy when the neural tubes (the basis of the brain) are maturing.
Breast feed your baby if you can. Continue to take Omega 3 supplements if you do not eat much oily fish in your diet.
If your baby displays any of the above signs of food intolerances, seek advice from a nutritionist or dietitian and get help working out which food groups are irritating your child's body and brain. It may be cow's milk, wheat, those containing salicylates (i.e. tomatoes, oranges, strawberries etc.) or others.
Avoid all processed foods for children under the age of two years – i.e. processed meats such as ham, salami, MSG and additive laden biscuits, rice crackers, chips, 2 minute noodles, popper fruit drinks, brightly coloured foods and white bread.
Read labels. Chose food items with no harmful additives. Even every day staples like bread and margarine have additives – colourings, flavourings and preservatives in them.
Water is the preferred drink for all children. Eliminate fizzy drinks and cordials. Filtered water is preferred to remove added chemicals.
Puree fresh seasonal fruits and vegetables. Wash them before cooking.
Buy organic if you can.
Maureen Hawke is neuro-developmental educational specialist from Learning Connections, Brisbane. She utilises nutritional, reflex and sensory motor treatment plans to successfully help children who have behavioural and learning problems. Dr Jane Williams is the Managing Director for Research & Education at GymbaROO/KindyROO. She is also an Adjunct Senior Lecturer at the School of Nursing, Midwifery & Nutrition, James Cook University, Townsville.
Dr Jane Williams (PhD, BMgt, RN(Paeds)) is the Research and Education General Manager for GymbaROO and KindyROO. Dr Williams is one of Australia's leading experts on baby and child development. More on Dr Williams here.
Bindy Cummings (B.Ed(Human Movement) Hons) has worked as a teacher, child development consultant, early childhood development lecturer, teacher trainer and INPP & iLS consultant. She is the co-creator of GymbaROO's Active Babies Smart Kids online series, has authored many published articles on child development. She is working on the content and development GymbaROO's portal and online training programs, and the creation of new online programs for parents and children. More on Bindy Cummings here.
GymbaROO-KindyROO
Thousands of parents, babies and children are presently involved in our programs and creating rising stars. GymbaROO-KindyROO kids are excelling academically, emotionally, in leadership roles and on the sporting field. Come join all the fun and learning! "GymbaROO – The best decision I ever made for my child." Classes from 6 weeks old – 7 years GymbaROO KindyROO 
Active Babies Smart
Kid
s
– Online Baby Classes
GymbaROO-KindyROO's online series of baby classes is taking the parenting world by storm! It is highly recommended by doctors, paediatricians, early childhood experts and the Maternal Child and Family Health Nurses Association. This series is being called: "The essential guide for parents". Join the thousands of parents already playing with their babies from birth, in the best way for brain and body development and laying crucial foundations for future learning. What happens in the first year, not only matters, it matters a lot! Introductory video below.
Active Babies Smart Kids online series – Click here.
Try the first class FREE! Click here to watch our Active Babies Smart Kids Episode 1 – Tummy Time 
Further reading: Dengate, Sue. (2007). Kids and food chemicals. First Steps, 58, pp.5-6. Dengate, Sue. (2009). Fed Up. Available online at: www.fedupwithfoodadditives.com.au Eady, Julie (2010). Additive alert: your guide to safer shopping. Additive Alert P/L. Available from: www.additivealert.com.au Williams, Jane. (2010). Children are what they eat. First Steps, 71, pp.11-12.
Enjoy the following GymbaROO-KindyROO articles
GymbaROO-KindyROO: Who, what, where, why and how
Why GymbaROO-KindyROO kids excel – academically, emotionally, socially, in leadership roles and in sport
All about GymbaROO-KindyROO's online baby classes for parents and babies: Active Babies Smart Kids
How to raise a smarter, happier baby
Why active babies make smart kids
Become a GymbaROO-KindyROO franchisee
It takes only one hour during pregnancy to make a massive difference to your baby's future intelligence and happiness
Help children develop healthy eating habits from the start.
Cooking With Your Toddler – So Many Learning Opportunities.
Sing, talk and dance during pregnancy: It boosts your baby's brain growth.
Food Allergies 101: A Crash Course for Mummies.
Sugar – as bad for the developing brain as extreme stress or abuse.
Dental hygiene for babies and toddlers.
How to raise a smarter, happier baby.
Finger Painting – A Brilliant Activity for Babies and Toddlers.
Understanding tantrums – it's all about the brain.
To my elected childcare, preschool or school: Please include a GymbaROO sensorimotor program.
Click here for more GymbaROO-KindyROO article choices
Save
Save
Save
Save
Save
Save
Save
Save
Save
Save
Save
Save
Save
Save