Join the thousands of parents already raising smarter, happier babies with our online baby classes: The Active Babies Smart Kids series. Click here.
GymbaROO-KindyROO kids are excelling academically, emotionally, in leadership roles and on the sporting field. Find us at: GymbaROO-KindyROO
Shockingly, at present more than 50% of children in the 6-10 years age group end up with dental decay. Dentists are referring to it as an epidemic, as thousands of preschoolers and children are being admitted to hospital each year as a result of tooth decay. Tooth extraction, due to the severity of decay, is the number one reason for hospital admissions for kids in Australia.
"In 2015-16, there were 67,266 potentially preventable hospitalisations for oral health problems and almost one-third of these were children under the age of nine years. Worryingly, there's a growing number of children in this age group who are being admitted to hospital for dental health reasons," says Professor Rosemary Calder, Director, Australian Health Policy Collaboration (AHPC) in a report just released by the Australian Dental Association ADA and AHPC.
Taking care of baby's 'pearly whites'
Looking after baby teeth is an important priority. How you clean your baby's, toddler's and preschooler's teeth really makes a difference to the incidence of decay and to long term dental health. To make the job easier for parents and carers of small children, below is a set of oral hygiene guidelines from Dental Health Services Victoria (DHSV).
Baby's first teeth
Once your baby's first teeth appear, parents should clean the teeth twice a day, using a soft moist cloth or a small soft baby toothbrush, if the baby accepts it.  Up to the age of 18 months you generally need only use plain water. Guidelines about when to introduce fluoride toothpaste will be varied for children who do not consume fluoridated water or who are at elevated risk of developing caries. Check with a dental professional if you are unsure about what is best for your child.  After 18 months, DHSV recommends to start using a low-fluoride toothpaste. Use just the smallest amount and encourage your child to spit out after brushing and not to swallow. Always store the toothpaste out of reach as children love the taste of toothpaste and will eat it given the opportunity! According to DHSV recommendations, standard fluoride toothpaste can be used from six years of age.
Pre-schoolers
Children will begin to be able to brush their own teeth from around the age of four to five, however their manual dexterity will prevent them from doing a good job until they are approximately eight years of age.  It's important in the intervening three to four years that teeth-brushing is a combined effort by yourself and your child. By ten years of age children should be able to brush their teeth without supervision.
Tooth-brushing technique
Choose a position where you can easily see into your child's mouth, such as sitting them on your lap or standing behind with the head tilted slightly back.
Support their head with one hand and hold the toothbrush with the other. Look directly into the child's mouth or into a mirror to see where to brush.
Move the toothbrush gently in small circles to clean the front surface of the teeth. To reach inner surfaces, tilt the toothbrush. Avoid side-to-side scrubbing as it can damage teeth and gums. Brush the biting and grinding surfaces of the back teeth with a gentle back and forth motion. Clean every surface of every tooth. Brush around the gum line of each tooth. In total you should aim to brush for about two minutes. Be patient with your child and they will soon learn to tolerate it.  Replace toothbrushes every three months or when the bristles appear frayed.
Floss between children's teeth as soon as two teeth contact each other.
Making teeth-cleaning fun
Toddlers are renowned for resisting tooth-brushing time. Here are a few suggestions on how to make it fun:
Sing nursery rhymes or play a favourite song while you help your child brush their teeth. A fun song is: "Brush your dirty teeth, brush your dirty teeth, rub and scrub and rub and scrub and brush your dirty teeth".
Offer a reward (like a big cuddle or a fun game to play) every time your toddler allows you to brush for 2 minutes.
Encourage your pre-schooler to brush teeth regularly by setting a good example yourself. Let them watch you brush your teeth and then you watch them brush their teeth.
Let them choose their own toothbrush.
Once they are old enough, consider a battery-powered brush. This adds novelty to cleaning teeth.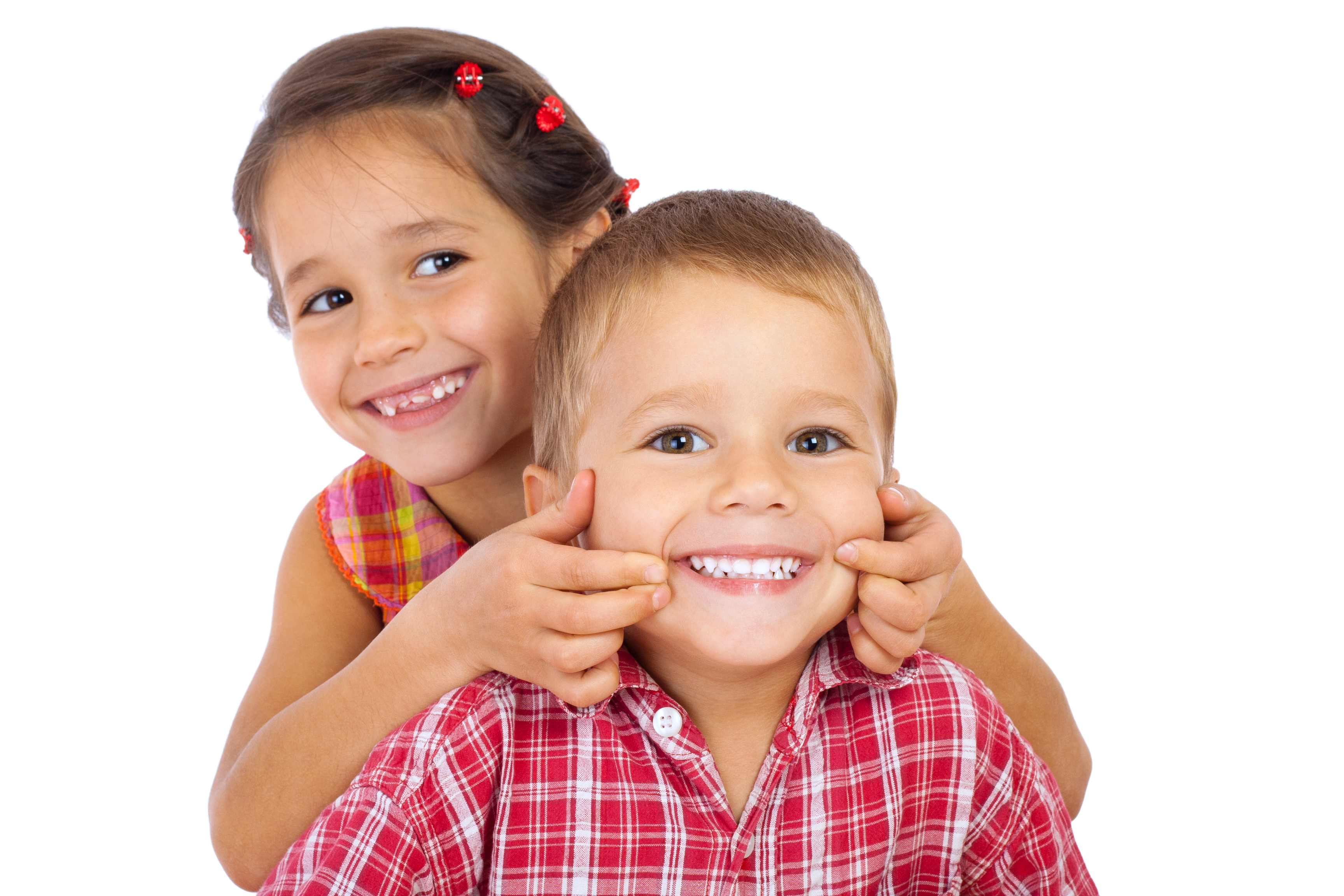 Children should have an oral health assessment by the age of two. This may be done by a Maternal (Family) and Child Health Nurse, family doctor, dentist or other oral health professional. Keep this up every six months.
Good nutrition and infant feeding behaviours are also very important when caring for baby teeth
To help your children develop healthy eating habits from the start. Click here.
Avoiding sweet drinks in bottles and sippy cups! Children as young as 18 months are having surgery to remove teeth, decayed and rotten from drinking sugary soft drinks from baby bottles and sippy cups. Read also: Sugar – as bad for the developing brain as extreme stress or abuse and  Your child's health: Soft drinks linked to cancer
Bindy Cummings is a teacher, GymbaROO early childhood neurodevelopmental consultant and early childhood development lecturer. She is the Editor of GymbaROO's 'First Steps' magazine. More on Bindy Cummings here.
Resources: Oral hygiene for babies and toddlers – AWCH, http://www.aihw.gov.au/publication-detail/?id=60129543394&tab=2, http://www.kidspot.com.au/health/disorders/skin-teeth-and-hair/decay-crisis-soft-drinks-juice-in-sippy-cups-causes-this
Active Babies Smart Kids – Online Baby Classes
GymbaROO-KindyROO's online series of baby classes is taking the parenting world by storm! It is highly recommended by doctors, paediatricians, early childhood experts and the Maternal Child and Family Health Nurses Association. This series is being called: "The essential guide for parents". Join the thousands of parents already playing with their babies from birth, in the best way for brain and body development and laying crucial foundations for future learning. What happens in the first year, not only matters, it matters a lot!
Active Babies Smart Kids BabyROO series – Click here.
Try the first class FREE! Click here to watch our Active Babies Smart Kids Episode 1 – Tummy Time 
GymbaROO-KindyROO
Thousands of parents, babies and children are presently involved in our programs and creating rising stars. GymbaROO-KindyROO kids are excelling academically, emotionally, in leadership roles and on the sporting field. Come join all the fun and learning! "GymbaROO – The best decision I ever made for my child." Classes from 6 weeks old – 7 years GymbaROO KindyROO 
Enjoy the following GymbaROO-KindyROO articles
GymbaROO-KindyROO: Who, what, where, why and how
Why GymbaROO-KindyROO kids excel – academically, emotionally, socially, in leadership roles and in sport
All about GymbaROO-KindyROO's online baby classes for parents and babies: Active Babies Smart Kids
How to raise a smarter, happier baby
Why active babies make smart kids
Become a GymbaROO-KindyROO franchisee
It takes only one hour during pregnancy to make a massive difference to your baby's future intelligence and happiness
Why GymbaROO Kids excel academically.
Why GymbaROO kids excel at the three R's – wRiting, Reading, aRithmetic (maths).
Why GymbaROO kids excel at sport.
Paediatric obesity is a massive problem: You can help make a difference.
How to help your child develop healthy eating habits from the start.
How diet affects brain development.
Sugar – as bad for the developing brain as extreme stress or abuse.
Your child's health: Soft drinks linked to cancer
He May Not 'Grow Out of It'. A Checklist for Parents of 0 – 5 Year Olds.
Toilet Training. When, Why and How.
NAPLAN results improve with LESS reading and maths and MORE GymbaROO.
Click here for more GymbaROO-KindyROO article choices
Save
Save
Save
Save
Save
Save
Save
Save
Save
Save
Save
Save
Save
Save
Save
Save
Save
Save
Save
Save
Save
Save
Save
Save
Save
Save
Save
Save
Save
Save
Save
Save
Save
Save
Save
Save
Save
Save
Save
Save