Join the thousands of parents already raising smarter, happier babies with our online baby classes: The Active Babies Smart Kids series. Click here.
GymbaROO-KindyROO kids are excelling academically, emotionally, in leadership roles and on the sporting field. Find us at: GymbaROO-KindyROO
GymbaROO and KindyROO kids are excelling academically, emotionally and on the sporting field. These children spent the first three or more years of their lives involved with GymbaROO. Their parents also reinforced our program at home by integrating the information and activities they had learned during classes into their daily lives. We cannot emphasise enough how much of a difference this can make to your child's future.
Courtney
Current age: 16 years old
Started attending GymbaROO at 6 weeks
Number of years at GymbaROO: 4 1/2 years
Courtney started BabyROO at six weeks of age. Her mum was already involved with GymbaROO Joondalup and so started tummy time whilst still in the maternity unit! Consequently, Courtney's gross motor skills as an infant were great. She crawled at five and a half months and enjoyed racing around the place investigating her environment. She certainly wasn't one to sit still during mat-time activities at GymbaROO and her mum remembers how she would 'watch' the activities during class then, once she got home, would repeat them all! "Don't ever think that because your child doesn't join in during mat-time that they are not learning anything, it's quite the opposite!"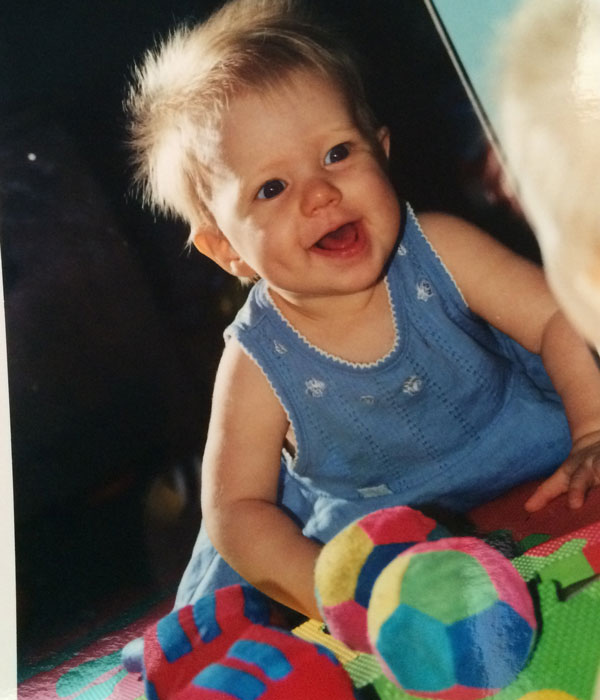 Courtney is one of the youngest children in her year at school, however this has not hindered her at all academically or socially. By the time she was in Year 4 the teachers and Principal were commenting that "Courtney had great leadership qualities, and could run a classroom easily should the teacher need to slip out."
Courtney absolutely loves physical activity and enjoys surfing and swimming daily. She is currently part of the Western Australian Institute of Sport Developing Champions Program for Surfing. Courtney currently sits 11th in WA for surfing and loves competing at both state and club levels. She also enjoys being part of the interschool school surfing and swimming teams.
It's wonderful that GymbaROO has given Courtney the gift of self-confidence to attempt any sport she chooses, especially seeing the national decline of females involved in sport once they hit adolescence. As an individual Courtney has a lovely mix of qualities especially in the social/emotional areas. She is a wonderful, kind and caring person who has a strong level of resilience. We couldn't have asked for more for our daughter and know that giving her the best start we could early in life, has made a big impact on how she has developed as a person. Fiona – Mum
Nicole
Current age: 18 years old
Started attending GymbaROO at 6 weeks
Number of years at GymbaROO: 4 1/2 years
GymbaROO was the highlight of Nicole's week; she loved every aspect of the program. GymbaROO helped Nicole to master her body; it developed her balance, muscle tone, postural control, eye-hand coordination, motor planning, laterality, sequencing, timing, listening skills, cooperation, concentration and confidence.
GymbaROO armed Nicole with all the physical attributes she needed to succeed at school. Nicole's primary school years were filled with academic, social and sporting success and in Year 6 she was elected as School Captain.
Nicole enjoyed success in a range of sports and represented her school and district in many of them. She played A grade netball, representative football (indoor and outdoor), and reached State level athletics. In 2008 her primary school relay team were State Champions. Nicole holds the U/10 National skipping record of 17 triple-unders (that is three turns of the rope to every jump).
Nicole has played for Manly United in the Football NSW Premier League competition for nine years and has played in five State Titles. She now plays First Grade, one step away from the National Women's League! Nicole also excels in Futsal (indoor soccer), again playing at the highest level. In January 2016 and 2017 Nicole played for NSW in the U/19 Girls National Titles. Being involved in so many sports and activities has kept Nicole fit, happy and healthy and very importantly, enabled her to establish a large network of friends.
Nicole managed to juggle her sporting commitments with her study and completed her HSC in 2016. (Results unknown at time of print). Rebecca – Mum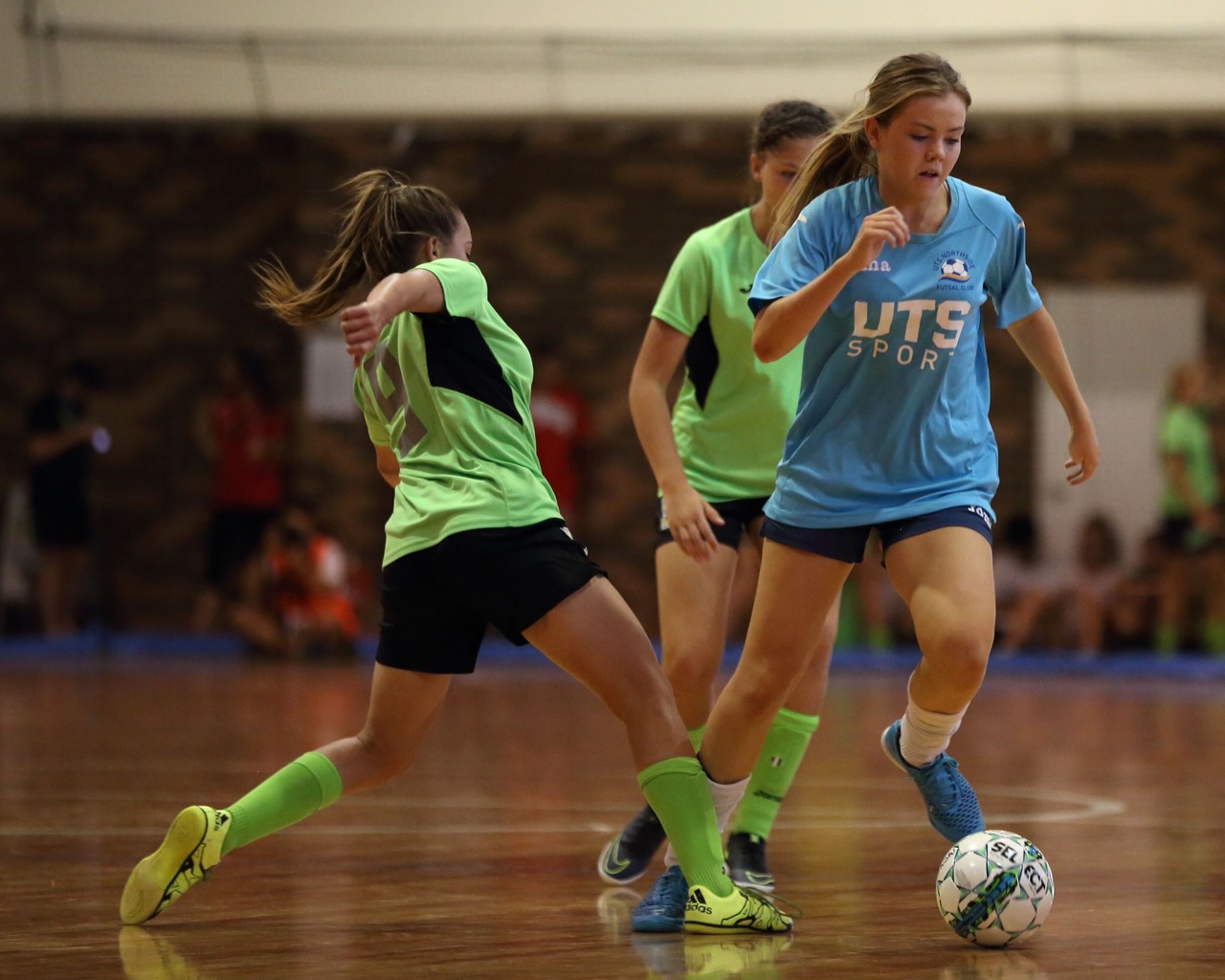 GymbaROO-KindyROO
Thousands of parents, babies and children are presently involved in our programs and creating rising stars. GymbaROO-KindyROO kids are excelling academically, emotionally, in leadership roles and on the sporting field. Come join all the fun and learning! "GymbaROO – The best decision I ever made for my child." Classes from 6 weeks old – 7 years GymbaROO KindyROO 
Active Babies Smart Kids – Online Baby Classes
GymbaROO-KindyROO's online series of baby classes is taking the parenting world by storm! It is highly recommended by doctors, paediatricians, early childhood experts and the Maternal Child and Family Health Nurses Association. This series is being called: "The essential guide for parents". Join the thousands of parents already playing with their babies from birth, in the best way for brain and body development and laying crucial foundations for future learning. What happens in the first year, not only matters, it matters a lot!
Active Babies Smart Kids online series – Click here.
Try the first class FREE! Click here to watch our Active Babies Smart Kids Episode 1 – Tummy Time 
Enjoy the following GymbaROO-KindyROO articles
GymbaROO-KindyROO: Who, what, where, why and how
Why GymbaROO-KindyROO kids excel – academically, emotionally, socially, in leadership roles and in sport
All about GymbaROO-KindyROO's online baby classes for parents and babies: Active Babies Smart Kids
How to raise a smarter, happier baby
Understanding tantrums – it's all about the brain.
GymbaROO and you, creating rising stars (6)
Why every young child needs a trapeze and how to make one.
Tummy time for baby's healthy development.
The benefits of dancing with your baby.
Why creeping and crawling matter.
The skills needed for writing begin in infancy. What parents can do.
Kids learning ability jumps 2 years with 25 minute GymbaROO movement program 3x a week.
NAPLAN results improve with LESS reading and maths and MORE GymbaROO.
To my elected childcare, preschool or school: Please include a GymbaROO sensorimotor program.
Click here for more GymbaROO-KindyROO article choices
Save
Save
Save
Save
Save
Save
Save
Save
Save
Save
Save
Save
Save
Save