Join the thousands of parents already raising smarter, happier babies with our online baby classes: The Active Babies Smart Kids series. Click here.
GymbaROO-KindyROO kids are excelling academically, emotionally, in leadership roles and on the sporting field. Find us at: GymbaROO-KindyROO
Australia is a swimming nation. It's not surprising really. The long hot summers and the fact that 80% of us live close to the coast make it an important way of cooling off! For those who live in the country, a swimming pool is almost obligatory for local townships. But a tragic fact accompanies this fun summer time activity – accidental childhood drowning claims more young lives than any other trauma in the under fives.

Ross Gage, the Australian CEO of Swim Australia, the leading national authority on swim schools for learn-to-swim and water safety, is determined to help make Australian children water-safer. He says, not only will learning to swim from a young age, help save lives, it will assist children, in their social and physical development.
Learning to swim not only keeps a child safe in the water, it helps enhance a child's concentration, behaviour and physical coordination as they develop new skills, and learn new abilities. In turn their confidence should improve, which is wonderful for their well-being as they grow up, interact with others, and face new challenges.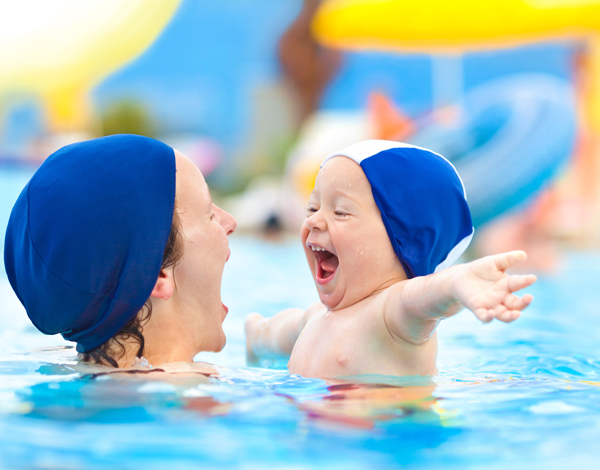 Legendary swim coach and child water-safety campaigner, Laurie Lawrence, says teaching a child to swim is as important as learning to crawl or walk. But he insists, you can't just rely on pool fencing to restrain your child, "because those three year olds will skim over a fence like a rat up a drain pipe" …and the statistics support his claim. A report released by the Royal Life Saving Society says 26 children under the age of five died in waterways, pools and bathtubs from July 2014 – July 2015. In over half of these cases, children either drowned in an unfenced pool or accessed one because of a faulty or propped-open gate. Falls into water accounted for 81% of all drowning deaths under five, with the report citing a lack of adult supervision as the number one issue. Children can also drown in nappy buckets, water tanks, water features, fish ponds and even pets' water bowls. For every drowning, approximately three other children are hospitalised from non-fatal drowning incidents. Some of these result in severe brain damage.
Royal Life Saving Australia's Keep Watch Program promotes 'Active  Supervision'.
The key elements of Active Supervision are:
Be Prepared. Be Within Arms Reach. All of Your Attention. All of the Time.
Other actions are restricting access to water, water awareness and resuscitation.
'Dry drowning'
'Dry Drowning' is something parents need to know about.
Kathleen Berchelmann, M.D. Assistant Professor of Pediatrics at Washington University says: "This is where a near drowning experience can be fatal – even though the child seems to have recovered and is seemingly OK. The child can look fine– they just had a little sputtering and coughing episode after a scary moment while swimming.  Occasionally dry drowning can happen in the bathtub.  But sometime within the next 24 hours their lungs start a massive inflammatory reaction to the water they inhaled into their lungs. Sometimes they need a ventilator to breathe for them and drugs to keep their blood pressure up.  But the worst cases of dry drowning are the children I never see, the ones who were put to bed and never wake up in the morning."  For more on Dry Drowning and the warning signs click here.
How to make your backyard swimming pool safe
–       Regularly check the pool fence and gate are in working order.
–       Remove items that can be used to climb the fence – e.g. chairs, tables, pot plants.
–       Never prop the gate open.
–       Remove temptation from in and around the pool when not in use – e.g. toys.
–       And constantly reinforce the home's water safety rule – "I only go swimming with a grown up."
In an effort to save the lives of youngsters, Swim Australia have developed a Layers of Protection plan and philosophy, to ensure children SwimSAFER in, on and around water. Mr. Gage hopes to effectively save lives by raising awareness and helping parents understand how easily children can drown, and what they can do to try and prevent such accidents.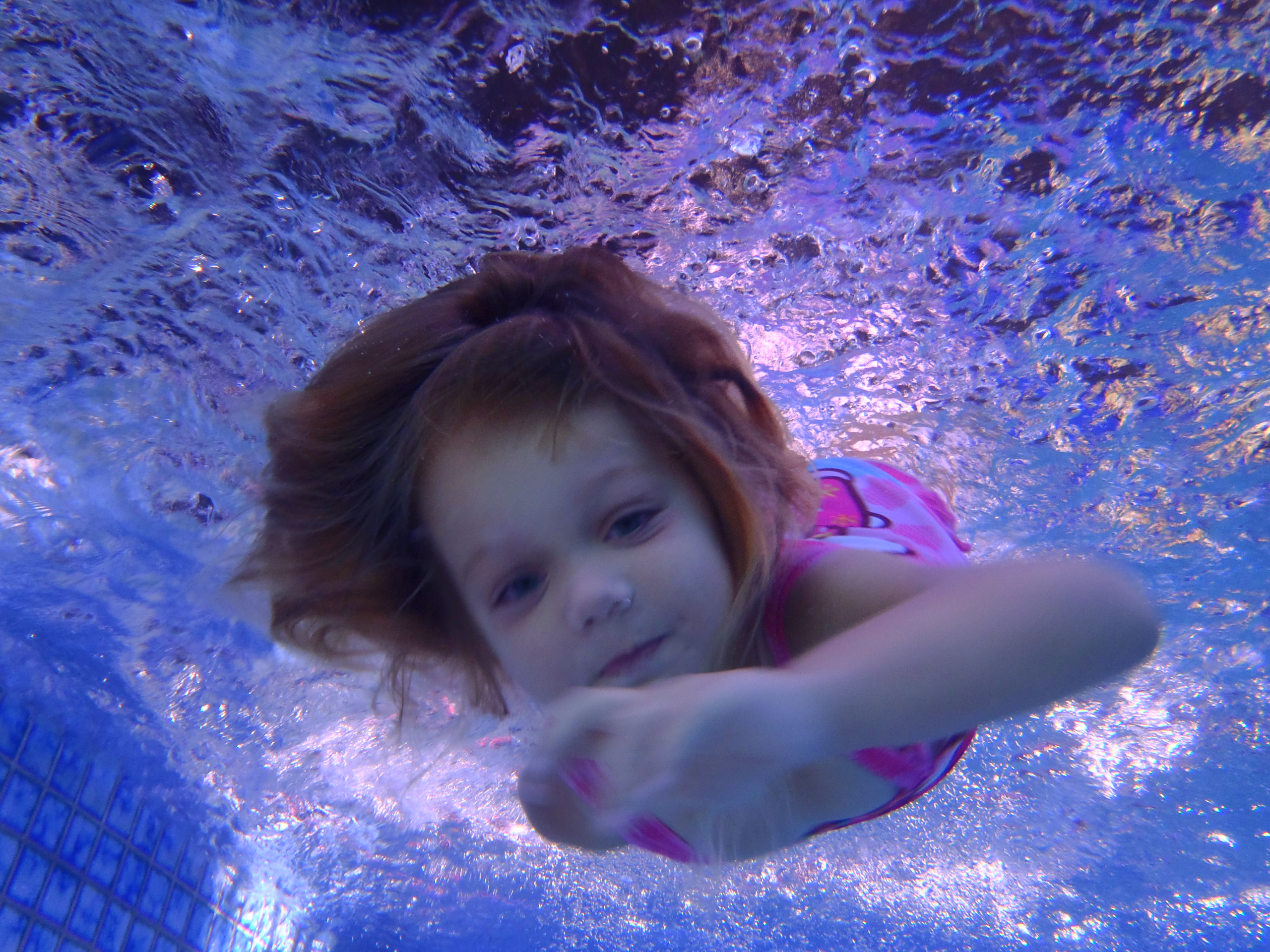 "Childhood drowning is a crisis in Australia, but there are ways to help prevent your family from ever having to experience such a tragic accident," Mr. Gage said. While swimming lessons are not to be substituted for supervision and proper barriers or protection from water, learning to swim could make a huge difference should a child ever accidentally come in contact with water.
"No parent can afford to think that this won't happen to their child," Mr. Gage said. "The reality is, children can and do find ways over fences. Children who have had swimming lessons, can still drown."
Swim Australia's four 'Layers of Protection' include:
1. Be Aware: Don't let the kids out of your sight.
Keep constant supervision no matter a child's age or ability; all non-swimmers and children under six must be within arm's reach of a responsible, active adult.
Never leave your child/ren unattended, even if they can swim.
Regularly practice the house rule: "I only go swimming with an adult!"
2. Be Secure: Keep fences and gates locked up tight.
Pool fences and gates need to be regularly inspected and meet government requirements.
Objects and potential climbing aids like pot plants, chairs and overhanging tree branches must be removed to avoid climbing temptation.
3. Be Confident: Learn to swim and how to get to safety.
Maintaining swimming lessons and practicing water safety skills is imperative, but should never be substituted for proper supervision and barriers.
4. Be Prepared: Always have a plan in case of emergency.
Ensure your resuscitation skills are up to date and permanently display at least one resuscitation or CPR chart in the pool area.
If a child is missing check the pool and other waterways first, then inspect other areas.
Click here to find out more about Swim Australia's Layers of Protection.
Click here to find out more about Royal Life Saving Australia's Keep Watch Program
References: GymbaROO First Steps Magazine Issue 78. http://www.royallifesaving.com.au/facts-and-figures/research-and-reports/drowning-reports  http://childrensmd.org/browse-by-age-group/toddler-pre-school/dry-drowning-every-parent-needs-know/ http://www.swimaustralia.org.au/
Active Babies Smart Kids – Online Baby Classes
GymbaROO-KindyROO's online series of baby classes is taking the parenting world by storm! It is highly recommended by doctors, paediatricians, early childhood experts and the Maternal Child and Family Health Nurses Association. This series is being called: "The essential guide for parents". Join the thousands of parents already playing with their babies from birth, in the best way for brain and body development and laying crucial foundations for future learning. What happens in the first year, not only matters, it matters a lot! Introductory video below.
Active Babies Smart Kids online series – Click here.
Try the first class FREE! Click here to watch our Active Babies Smart Kids Episode 1 – Tummy Time 
GymbaROO-KindyROO
Thousands of parents, babies and children are presently involved in our programs and creating rising stars. GymbaROO-KindyROO kids are excelling academically, emotionally, in leadership roles and on the sporting field. Come join all the fun and learning! "GymbaROO – The best decision I ever made for my child." Classes from 6 weeks old – 7 years GymbaROO KindyROO 
Enjoy the following GymbaROO-KindyROO articles
GymbaROO-KindyROO: Who, what, where, why and how
Why GymbaROO-KindyROO kids excel – academically, emotionally, socially, in leadership roles and in sport
All about GymbaROO-KindyROO's online baby classes for parents and babies: Active Babies Smart Kids
How to raise a smarter, happier baby
Why active babies make smart kids
Become a GymbaROO-KindyROO franchisee
It takes only one hour during pregnancy to make a massive difference to your baby's future intelligence and happiness
Baby Development Classes. Why GymbaROO for Babies?
GymbaROO-KindyROO: What parents say.
Thinking about buying a pram? What you need to know.
Baby milestones: A journey, not a race.
An important warning for all parents of babies.
Why creeping and crawling matter.
Finger Painting – A brilliant activity for babies and toddlers.
Understanding tantrums – it's all about the brain.
Toilet training. When, why and how.
Why every young child needs a trapeze and how to make one.
Click here for more GymbaROO-KindyROO article choices
Save
Save
Save
Save
Save
Save
Save
Save